Victoria Beckham always make a sensation and she will always make it... The latest sensation that she made is posing on Giorgio Armani Lingerie Print Ad. When I first heard that Posh would sign her contract with Armani, I was a bit underestimate her. I thought Posh didn't have a body to do it...
But when I see the ad,
voila
I
♥
it.. :)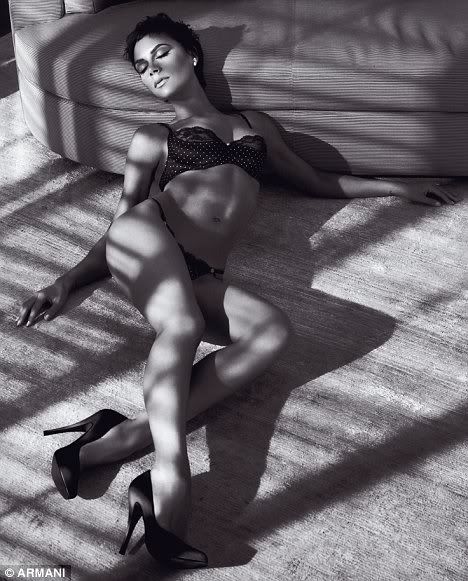 Victoria landed the reported £12million (wow, I want it) , 3 year modeling deal late last year, following in the footsteps of her gorgeous husband David, who posed for the same brand.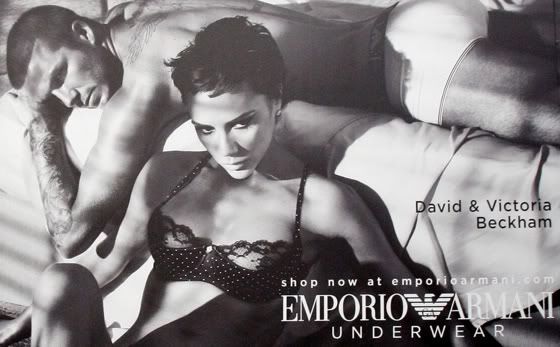 and here she is, posing with his hubby, David. I don't see David as big as Vicky in this picture. David can do a lot better than this...