Dean and Dan Caten of Dsquared² had made some delicious invasion in runway.
They sent their model strutted down the catwalk clutching Starbucks venti lattes and Mochaccinos and toting Us Weeklys in their big leather It bags.


Jourdan Dunn checked her BlackBerry, peering over the rims of her retro shades, while another model sucked on a cigarette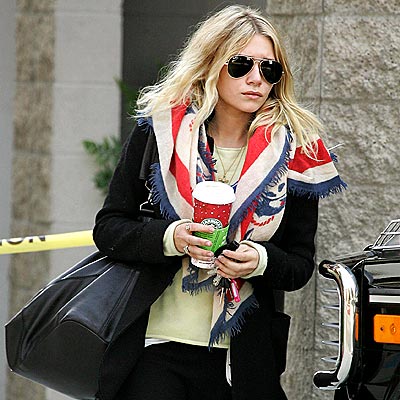 It kinda reminds me of Mary Kate Olsen who always hold her Starbucks when she made her public appearances...

and of course my style icon, Nicole Richie...